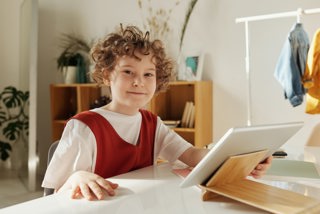 Safety & privacy at number 1
Protect child and parent profile
The child and parent profile can be protected from other parents. Through the privacy settings in Kwieb, the parents are in control!
The class book that parents organize themselves by opening their profile to other parents.
Parents can set their preferred language under their profile. Messages from the teacher are automatically translated to the language of the parent.
The school can ask parents for permission via Kwieb for, for example, the use of visual material.
Premium Support
At Ziber we provide high quality personal support to both the school team and the parents.
Multiple children
Very handy and simple to use. And handy that you can link multiple children to a profile.
super apka
Super apka dla rodzicow i szkoly
Google Play
Karolina Oleszkiewicz
Request a demo
Plan a 1-on-1 consultation without obligation with us and discover everything about the Kwieb parent app!