We make everything you want to share with parents even more fun!
The next generation of parent communication.
One remote for
the whole school team
Are you a teacher, IB or administrative assistant? The Gnap Dashboard is personal and tailor-made for you. You get Gnap for free with every Ziber product.
Easy online communication with parents!
Discover Ziber's parent communication channels:
Kwieb parent app, school website, newsletter or school TV.
All students and parents are welcome at our school
Inclusiveness in primary education





Kwieb speaks every language
The Kwieb parent app automatically translates your messages into the parent's preferred language. In this way you keep in touch with parents who do not yet speak Dutch!
OR & MR
Is your school's parent council also having trouble receiving payments in one go? It is very easy for parents to pay the voluntary parental contribution via the Kwieb parent app.
Divorced parents
Because up to 4 parents can be linked to a child, Kwieb is also a good solution for divorced parents. It is even possible to divide the parental contribution over several parents.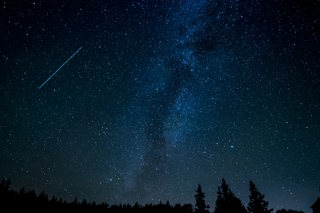 Need some rest outside school hours?
How Ziber reduces work pressure during your working day
Designed around your privacy
For the team member, parent and child
You are in control of your privacy
The parent has control over her own information and also over the privacy settings of the child. In the Kwieb app, parents can set themselves which data from the profile is shared.
In Gnap, as a team member, you have full control over the sharing or hiding of personal information. At Topics you decide whether you are available and you can end the conversation at any time.
Consent Questions (GDPR)
You can easily enter permission questions via Gnap, on which parents can give their permission in the Kwieb parent app. This saves a lot of paperwork at the beginning of the school year. The parents are automatically reminded when questions remain unanswered. As a team member you always have access to, when sharing a message, whether a student is protected.
Parent Involvement
Join forces for good and fun education
Top rated app by parents
As a school, you naturally want the best app for parents. Kwieb is rated best in the App Stores.
Reactions between parents
Fun conversations on school messages between parents with the comment option. Inspire each other and come up with good ideas.
Arrange class book yourself
Does the parent share his or her data in Kwieb? Then other parents can contact each other. Very useful for sharing ideas or making appointments.
Reach a teacher quickly with Topics
With Topics, the parent starts a conversation with the teacher via Kwieb. Questions about extra homework or supervision are arranged in no time.
4.7 out of 5

Highest Rating
The Kwieb app has been rated the best in the app stores by parents.
Request a demo
Plan a non-binding 1-on-1 conversation with us and discover everything about the Kwieb parent app!